TRY MAXTV STREAM FOR FREE
Sign up for maxTV Stream and get your first month free! Conditions apply.
A new way to watch
With maxTV Stream, you can experience the best of live TV with series and movies on demand. It's epic entertainment right in your home. Or take it on the go and watch your shows anywhere in Canada. That's entertainment a new way – your way.
NO CONTRACTS REQUIRED
With maxTV Stream, you can watch…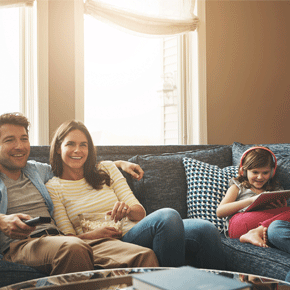 With over 110 channels, maxTV Stream has the best of live TV. Need more? Your media box comes with YouTube and Netflix already installed. And you can load up your box with more apps from the Google Play store.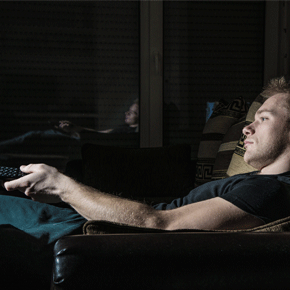 Time for a night in? Or maybe a few? Binge your favourite show or rent the latest blockbusters with maxTV On Demand.
The SaskTel maxTV App lets you watch on your smartphone or tablet anywhere in Canada1, literally anywhere – the car, airport, brunch line-ups, or enjoying lake life. And you'll get access to maxTV Go Apps too.
Restart TV
Tuned in late? The Restart TV feature is like having your own time machine. You can restart select programs up to 72 hours after they aired.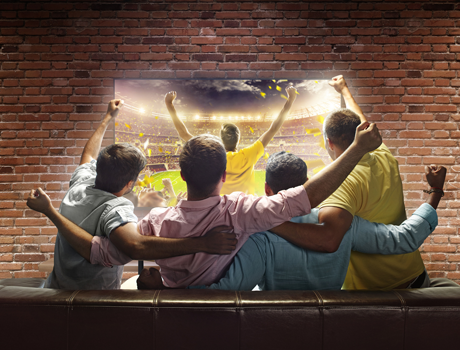 With maxTV Stream, the more you watch, the more it gets to know you and recommends shows just for you—it's like a new best friend. It's so smart, if two people are logged in, it recommends programs you'll both love.
Sharing is a good thing, but not when it comes to your Internet connection. Get maxTV Stream Premium and you don't have to share. You'll have a dedicated connection for TV, making sure you get the Internet speed you need.
Get access to tons of kid-friendly shows that are currently airing, along with the on demand TV channels you subscribe to, like Treehouse and Family. It will keep the kids entertained and you won't have to worry about what they're watching.
More choices. More savings.
Save a bundle of cash! Add maxTV Stream to your existing SaskTel Internet for as low as $19.95/mo. That's a $20 monthly savings!
The better Wi-Fi network
Across the province, SaskTel customers get free, unlimited access to selectWI‑FI, the largest Wi‑Fi network in Saskatchewan. And with free In‑home Wi‑Fi included when you combine maxTV Stream and Internet, at home or on the go, you're covered.
SAVE $40 ON MEDIA BOXES
For a limited time, get Android media boxes for just $99 each. That's a $40 savings! Conditions apply.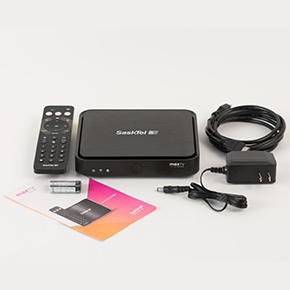 maxTV Stream Media Box
Put maxTV Stream on more screens in your home. Add media boxes to watch TV in your living room, bedroom, basement — anywhere!
maxTV Stream Remote
Control your media box through furniture and even walls! With the maxTV Stream Bluetooth remote, you'll never have to find that one "sweet spot" again.